28.04.2019, 09:28 UTC
Greek Easter Tradition Greeks like to celebrate. One of their most religious feasts is Easter Sunday. This starts at midnight between Saturday and Sunday with lots of fireworks, most of them handmade (made of dynamite), followed by the traditional greek easter soup Magiritsa (you don't want to know, what's in there).
This morning we woke up by the smell of a lamb on a spit. Our boat neighbors had setup a barbecue already to have it ready for a late easter lunch.
Location:
Loutra (Kythnos)
Wind force:
1 - light air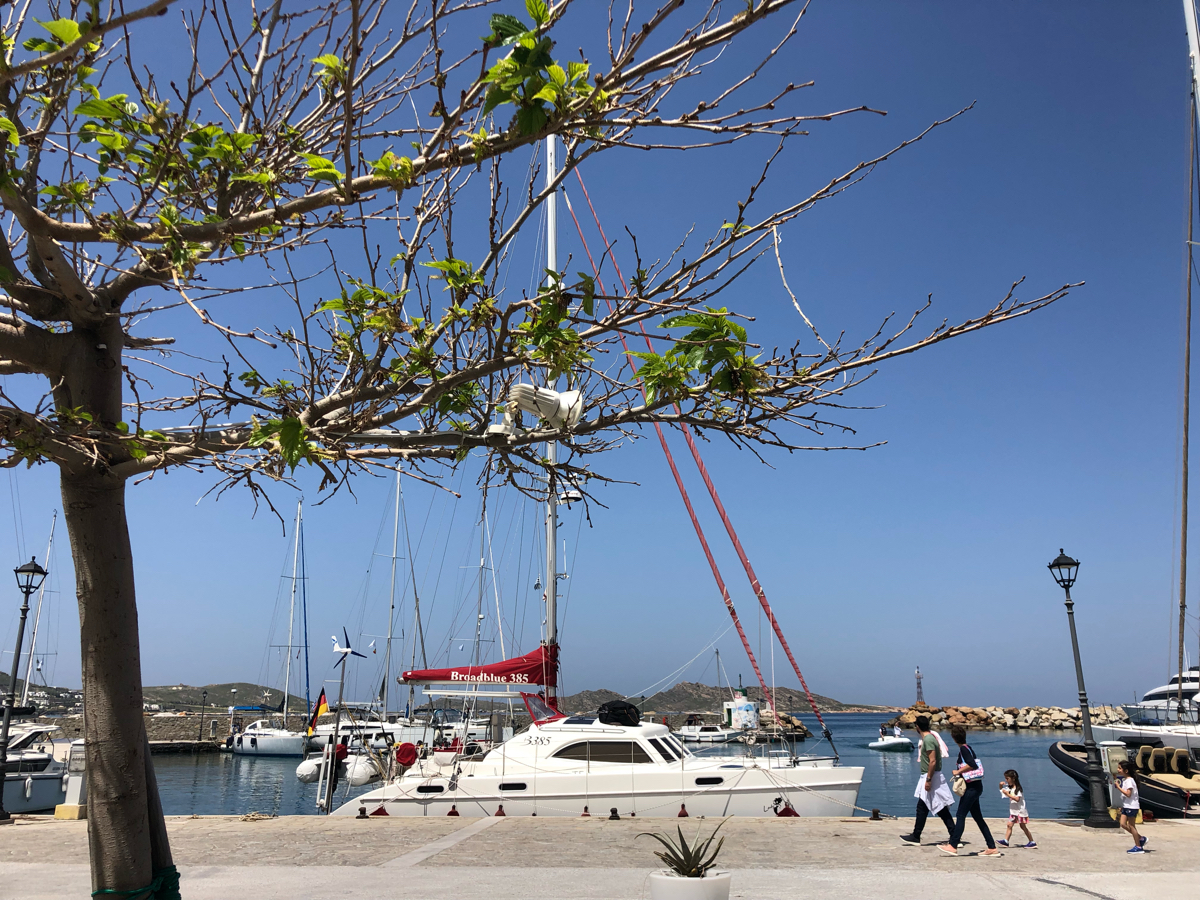 26.04.2019, 14:46 UTC
Good Friday in Naoussa On Greek Good Friday we moored at the so called marina of Naoussa on the island of Paros. Most of the lazylines are gone and there is a lot of foul at the ground.

Luckily we got an alongside berth. It is an amazing spectacular watching some skippers try to drop an anchor and go stern to. By now there have been more than 3 to dive for freeing their anchor. Keep in mind, the water temperature is only 18 degrees.

Later we will enjoy a nice seafood meal in the old town of Naoussa.
Location:
Naousa Nisos Paros Paros
Wind force:
1 - light air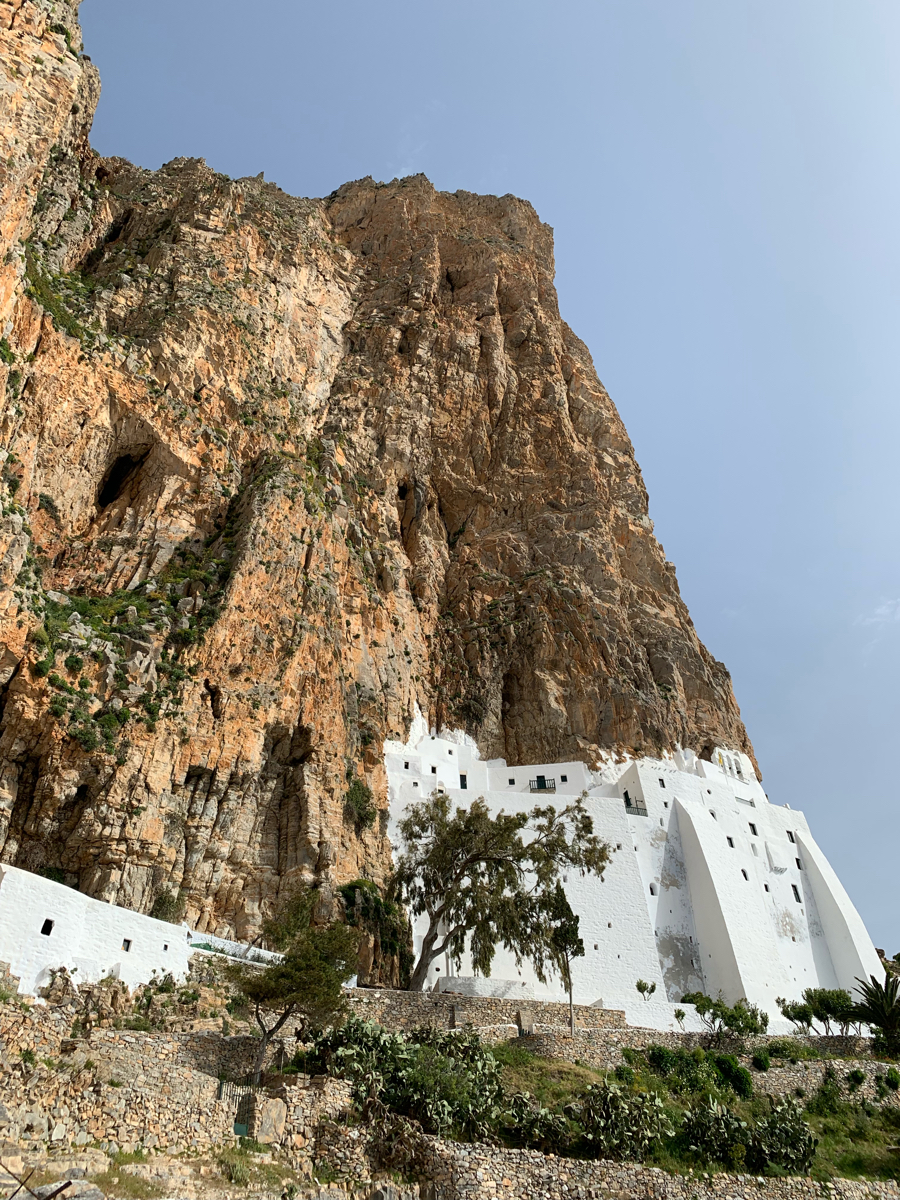 25.04.2019, 08:30 UTC
Rock Monastery of Amorgos This morning Stefan rented a scooter to visit the monastery of Amorgos, which is built into the mountain.

He got a private tour by one of the monks. In high season around 600 people are visiting this monastery, but now he was the only one to get that impressive look.
Destination of the day:
Schinoussa
Wind force:
2 - light breeze

24.04.2019, 14:41 UTC
Trip to Sicily started This year I planned a nice long trip from Kos to Sicily, where we will celebrate a good friends 60th birthday before returning back to Kos Marina mid July.

Today we started the first leg from Kos to Amorgos, a 76 nm trip with predicted 4-5 Beaufort SE winds. After Kalymnos we were even able to put up our Parasailor spinnaker. As soon as we reached Levitha, we changed to the Genaker due to enforcing winds. As we arrived at Amorgos NE tip we were only sailing with a Genua reefed to a minimum as winds picked up close to 40 knots.

Now we will enjoy the beautiful island of Amorgos.
Location:
Katopola (Amorgos)
Wind force:
7 - moderate gale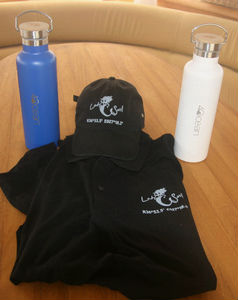 18.04.2019, 11:26 UTC
Plastic Free Season 2019 starts Finally Lady Soul is (almost) ready to start the 2019 season.

First of all: I will try to keep it as "plastic free" as possible. No more plastic water bottles. Instead we have installed a watermaker, that can produce 60 liters of pure water an hour. Supporting this, a new wind generator and new solar chargers are in place, to produce as much "green energy" as possible.

Besides that, a lot of new gadgets will make life aboard even more enjoyable.

Next Tuesday my new crew will arrive for the first leg of the trip to/back Sicily.

I wish you all a great summer :)
Wind force:
5 - fresh breeze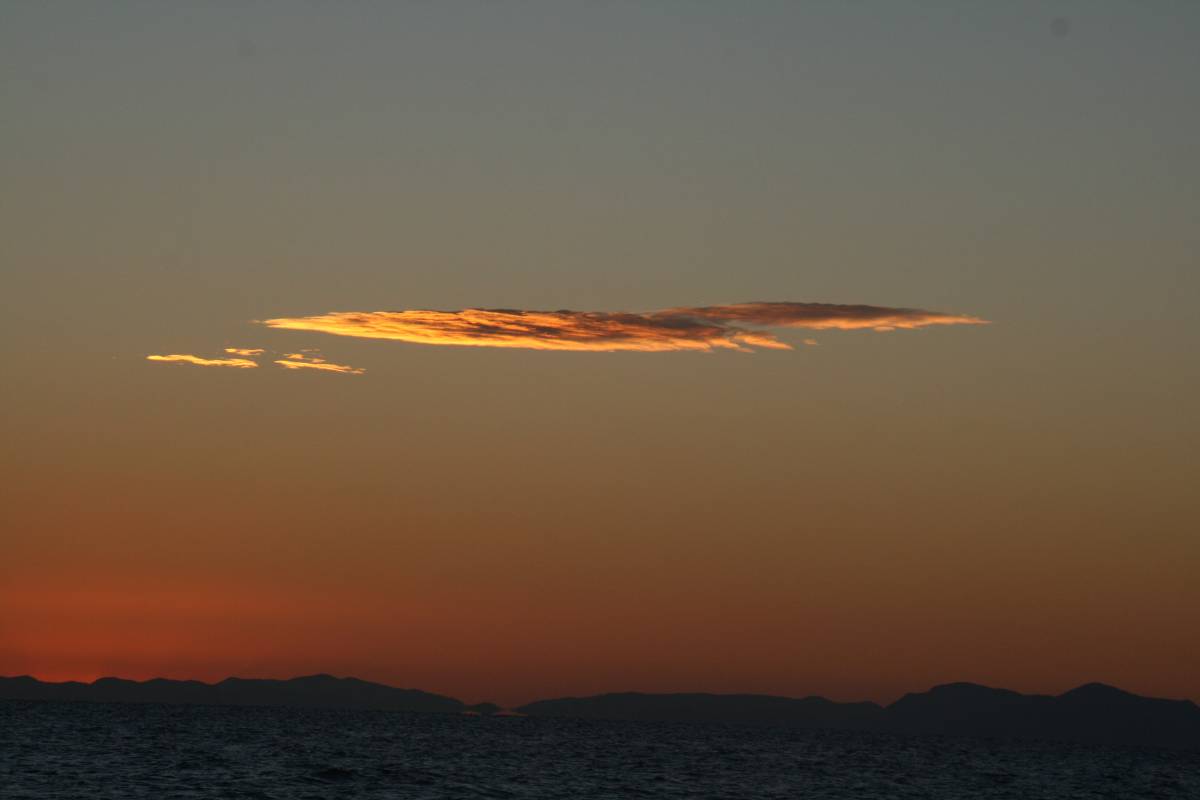 26.10.2018, 04:32 UTC
Last trip of the season After staying on the lovely island of Arki for the last days to let strong winds pass by, we started early this morning to sail back to Kos.

This will be the last trip of the season and we had a gread sunrise this morning.

The blog will also have a rest until spring next year, when a long and hopefully exciting journey will start sailing to Sicily to celebrate a good friends birthday.

I hope you will follow my blog next year again.

Kalo Ximonas!
Destination of the day:
Kos Marina
Wind force:
3 - gentle breeze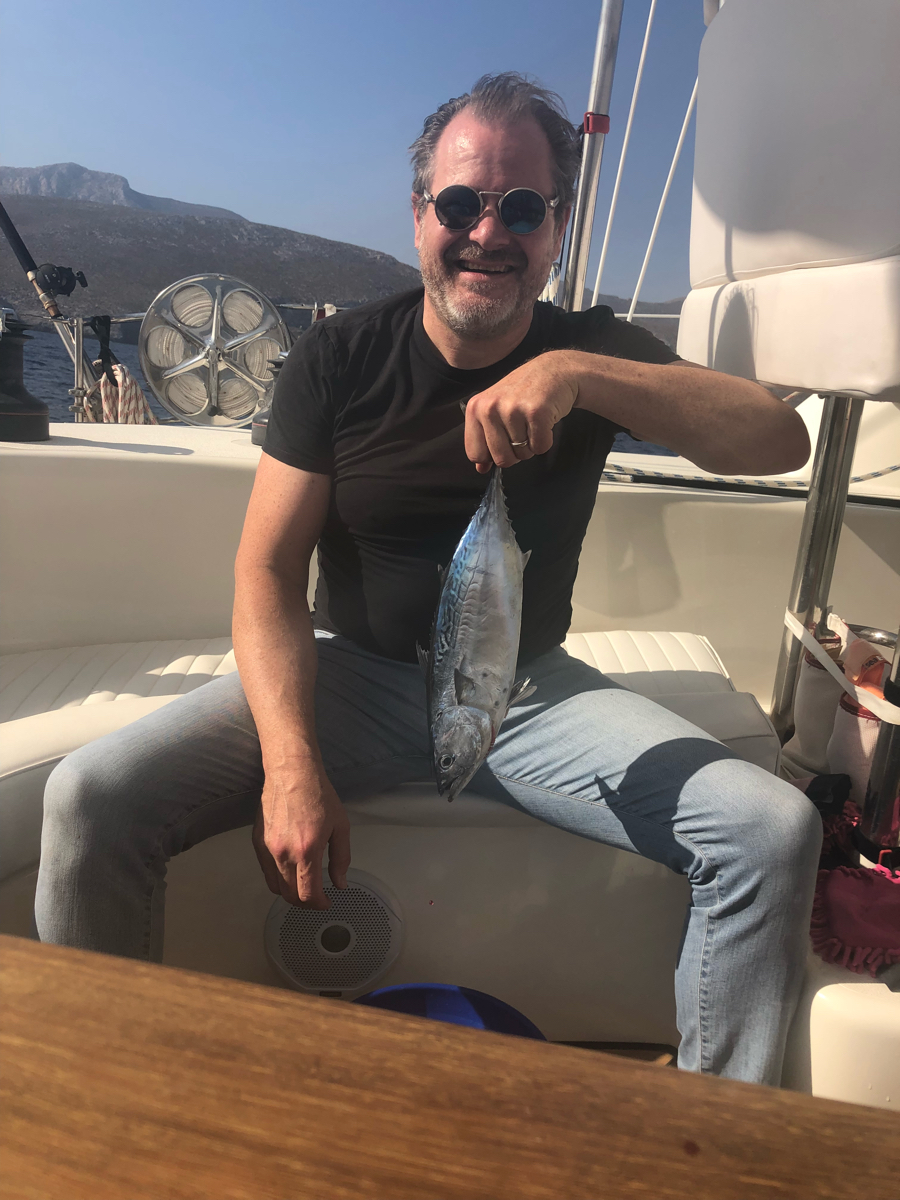 22.10.2018, 07:46 UTC
Stefans first catch On our way to Lipsi a Palamida just decided to get on the hook.

We will bring it to Manolis in Lipsi to get it prepared for a lovely dinner.
Destination of the day:
Lipsi
Wind force:
3 - gentle breeze