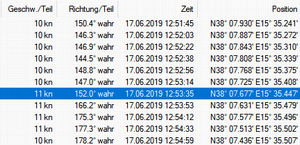 17.06.2019, 16:26 UTC
Highspeed This morning we started early to take advantage of the predicted south going current in the Straits of Messina.

With an average of 7.2 knots through water we reached close to 12 knots (11.8) over ground, that's what I call highspeed on a 38foot catamaran.

Now we are relaxing at the beautiful tiny Marina di Porto Bolaro, where we are again the only boat. Tonight there will be the opening of the new Pizzeria in the marina, with pizzas out of a specially designed wood fire oven.
Location:
Marina di Porto Bolaro
Wind force:
3 - gentle breeze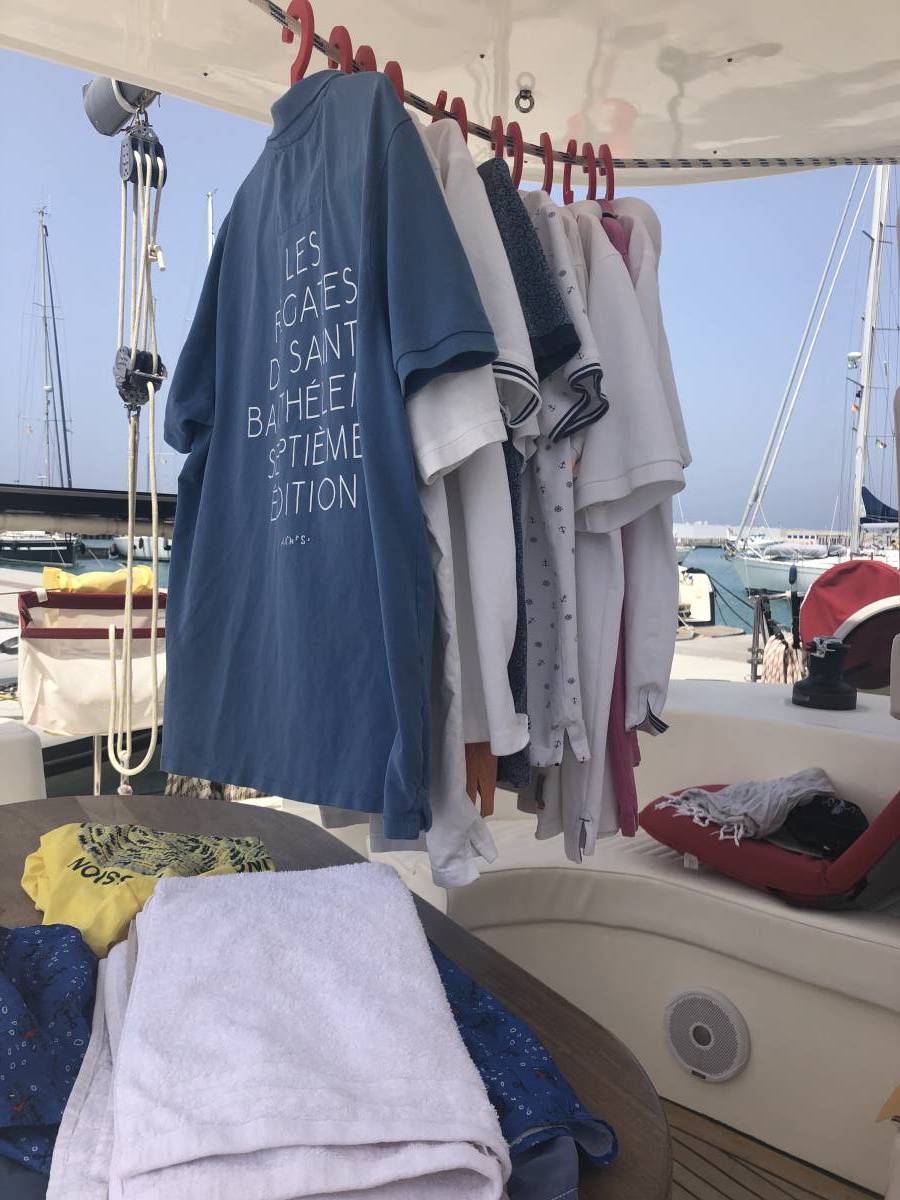 15.06.2019, 12:56 UTC
Laundry Day If you ever want to go to the small island Vulcano at the Eolian islands, keep in mind that a lot of your clothes and in my case everything on the boat gets a smell of sulfur.

By now I had 6 loads of the laundry machines and I still have some stuff, that still smells, even though I washed some items several times!

Hopefully now my clothes will last for the next 6 weeks until I will be back to Kos, where Giannis Kosaris will take care of all my laundry.
Location:
Marina Capo d'Orlando
Wind force:
2 - light breeze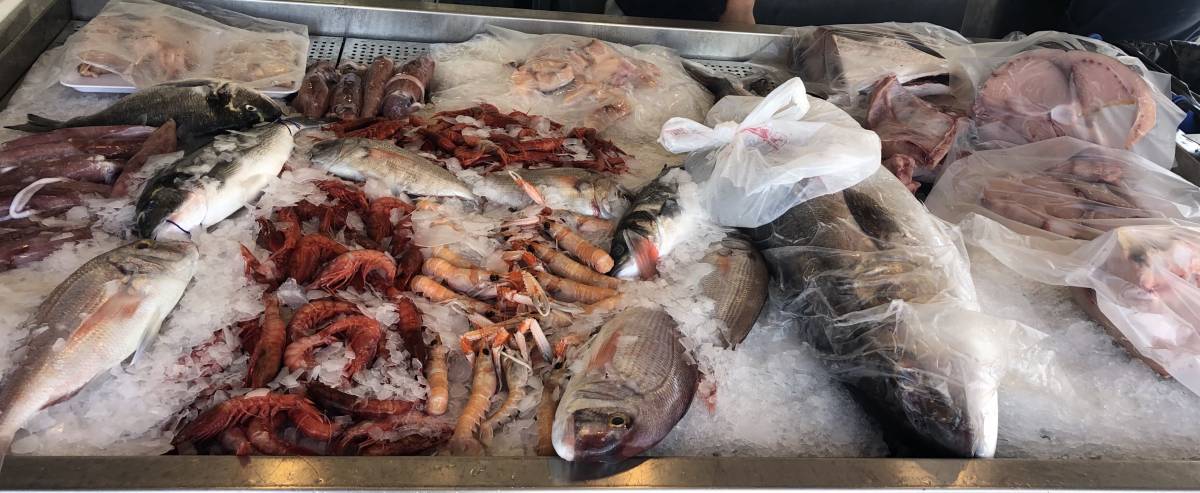 13.06.2019, 11:08 UTC
Last stop at the Eolian Islands Today we stopped for the last time at a harbour at the Eolian Islands in Vulcano.

Here is one of my favorite restaurants, the King of Fish with a huge selection of fresh fish and seafood prepared to perfection.

If you come to these islands, the following restaurants are a must, if you love great food:

1. Kasbah on Lipari with incredible organic food creations
2. nni Lausta on Salina
3. Laboratorium de Cannolo at Lipari
4. King of Fish on Vulcano

(this is not the order, they are all magnificent)
Wind force:
1 - light air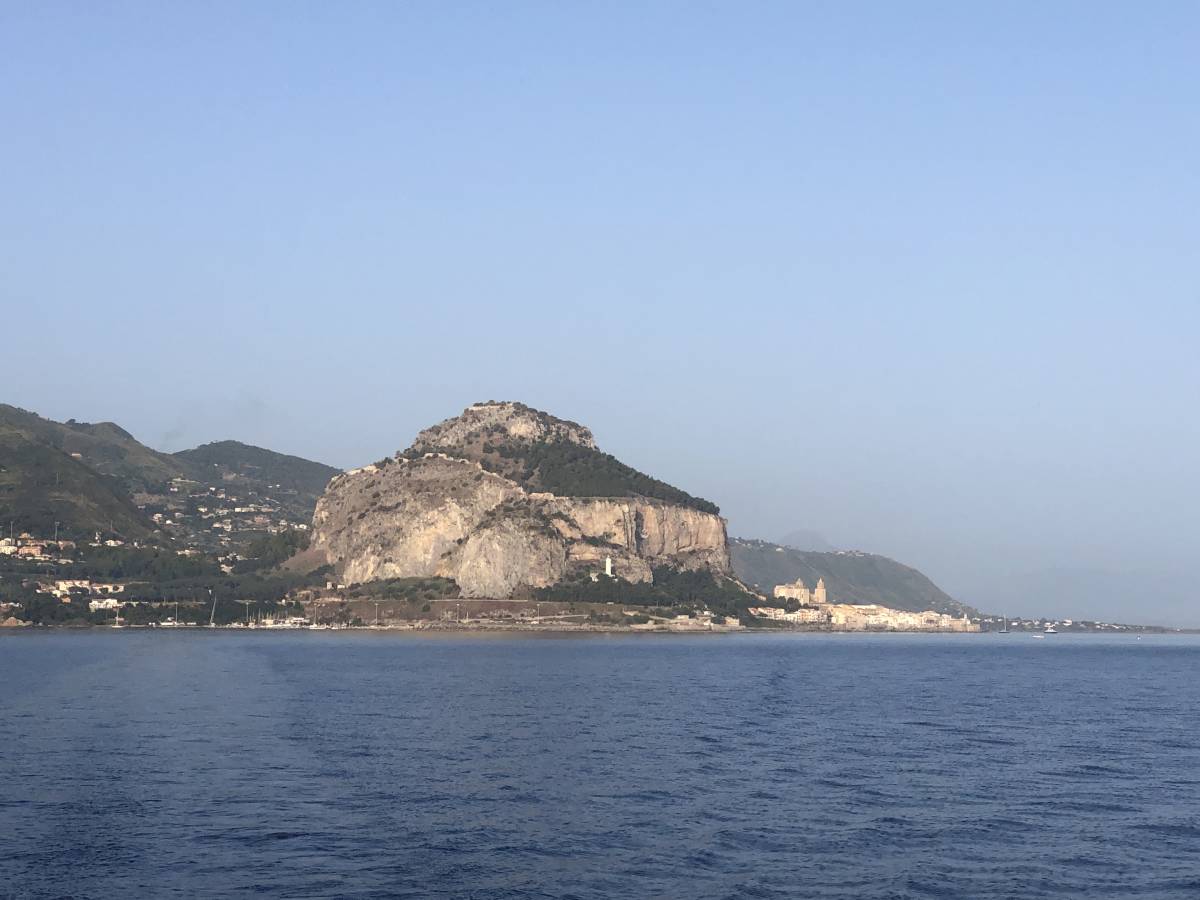 09.06.2019, 05:09 UTC
On my way back to Kos With a last view to lovely Cefalù we left the most western destination on our trip.

Some more relaxing days at the Aeolian islands for one week before the long distance of approximately close to 1.000 nautical miles back home to Kos will start.

It's time to leave Italy as it gets more crowded every day. And finally, summer started with nice temperatures even at night.
Destination of the day:
Salina
Wind force:
1 - light air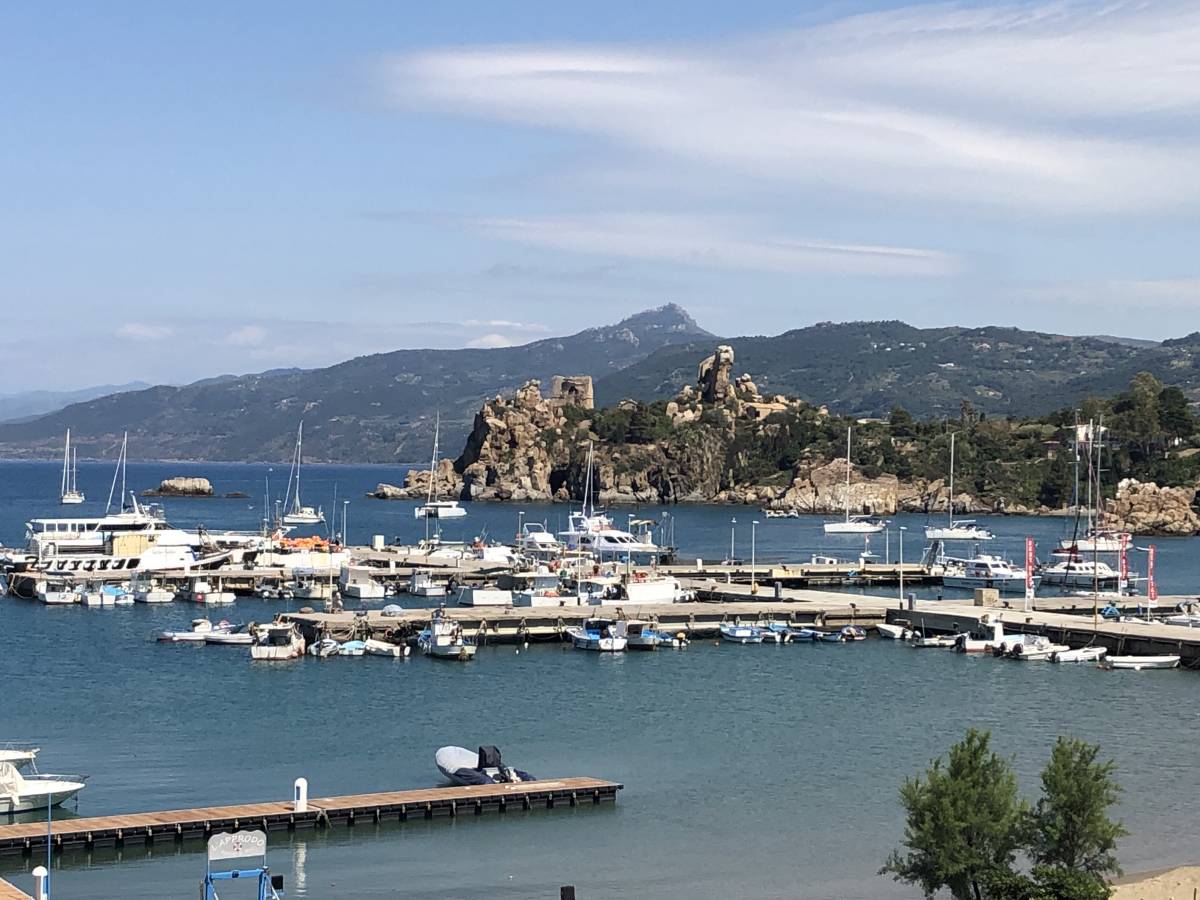 02.06.2019, 14:49 UTC
Halftime Today we finally arrived at Cefalù, the most western point of this trip.

Here we will stay for one week exploring the beautiful town of Cefalù before we will start the way back to Kos.

Everyone for the past weeks tells me, that summer will start tomorrow. Hopefully now they are right.
Wind force:
2 - light breeze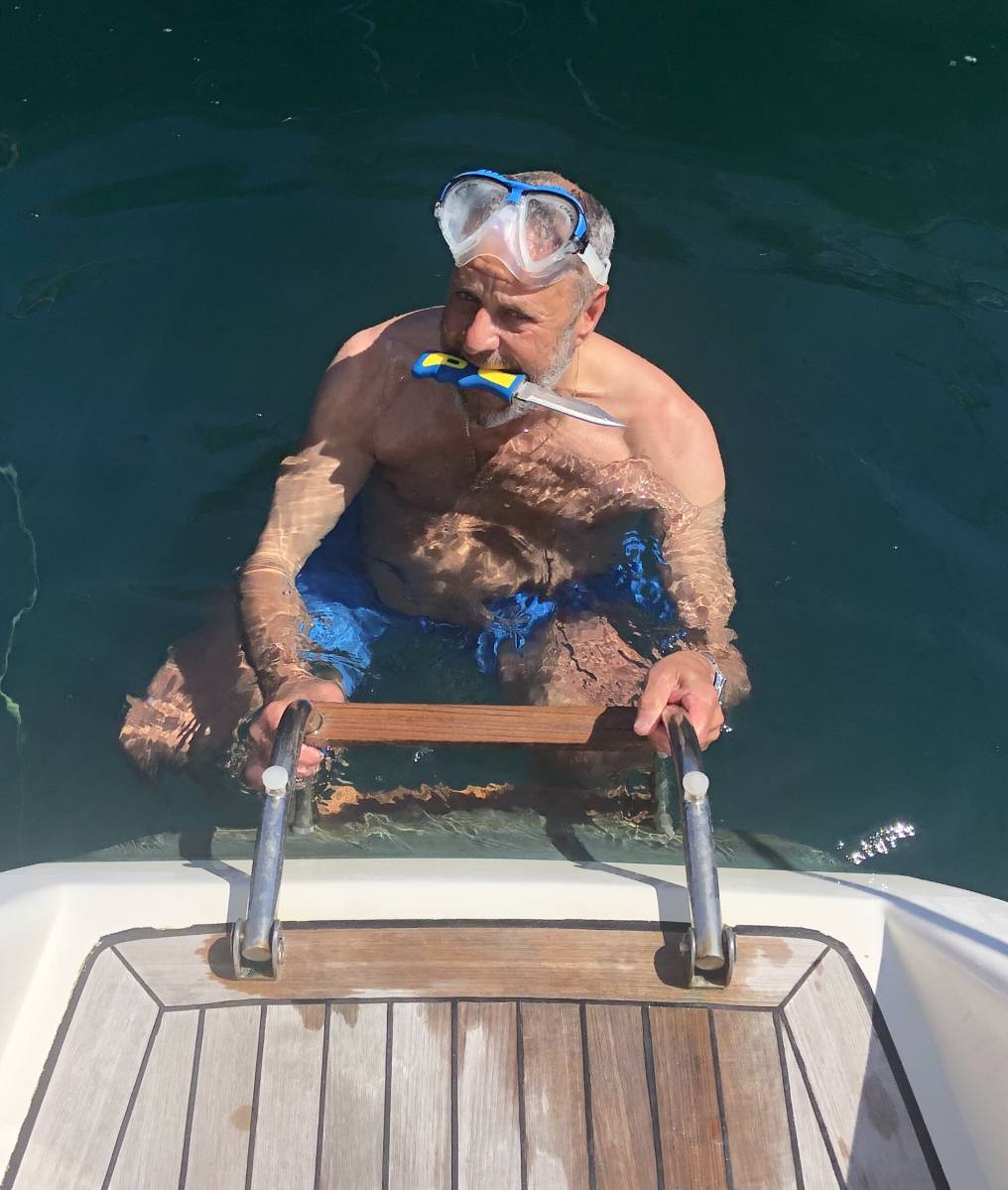 22.05.2019, 12:49 UTC
The Sicilian Stallion Today we finally arrived close to our trips end point after sailing through the busy Straits of Messina early this morning with the predicted northbound current.

The water temperature reached a comfortable 20 degrees and Pippo played his Rambo like role as the Sicilian Stallion equipped with a knife freeing my starboard propeller of a fishing line.

The next day trips to Capo d'Orlando will be nice short ones after all these long day cruises over the past days.
Wind force:
2 - light breeze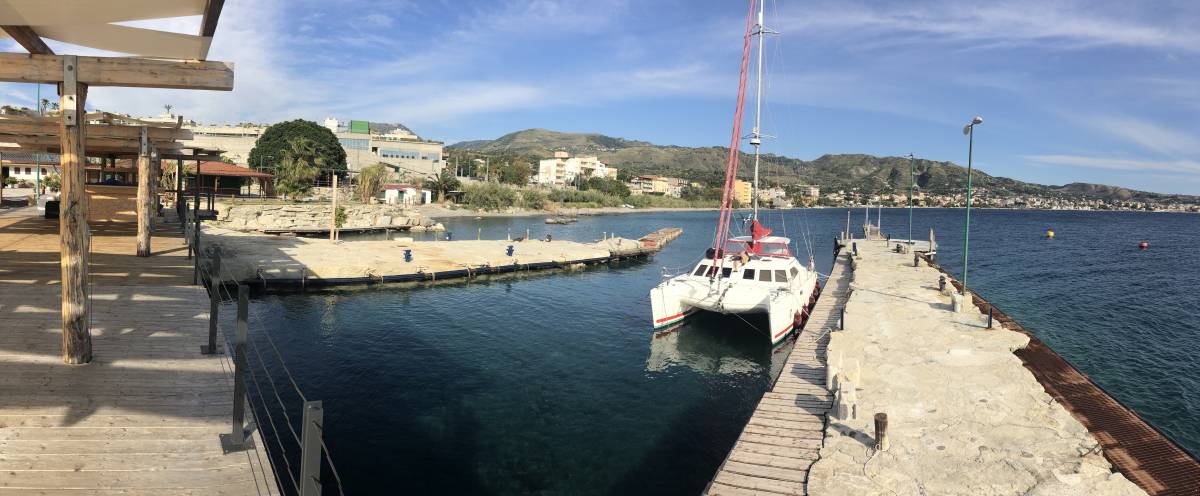 20.05.2019, 16:20 UTC
A whole marina just for me Originally I planned to go to Marina dell'Etna today. As they didn't answer my mooring request I booked through the Navily app a place just below Reggio in the Straits of Messina.

What a surprise: Lady Soul is the only boat in the marina. Not everything is finished yet, but nice and clean. And we got a warm welcome and a lot of helping hand (as a big discount on their regular pricelist :)
Location:
Marina di Porto Baleno
Wind force:
4 - moderate breeze