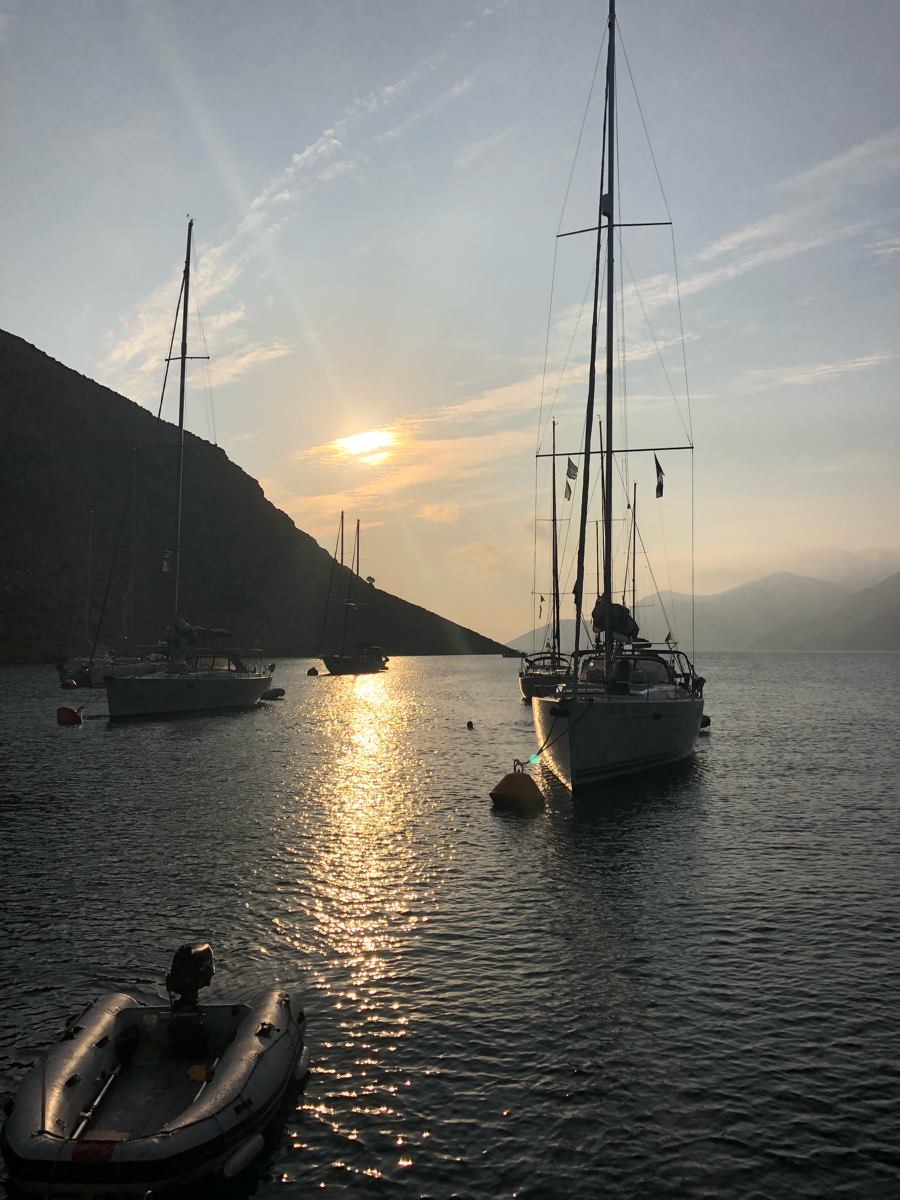 15.10.2018, 05:29 UTC
Autumn at Dodekanes islands Beautiful weather, still nice temperatures with 24 degrees water, this is autumn in the Dodekanes.

And best of all, it's not that crowded any more.

The best time of the season.
Wind force:
3 - gentle breeze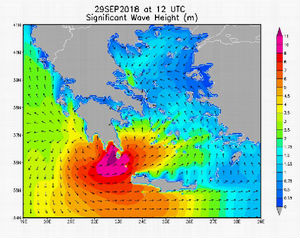 29.09.2018, 05:35 UTC
Storm Zorbas A hurricane is hitting Greece. The Medicane is called ZORBAS!

Meteo Greece is predicting wave heights of 10+ meters. This is a wave height, I haven't seen in any prediction for the Mediterranean.

I doubled all lines and we hope, that the storm is going a different track. As the forecasts models seem to be a bit stressed, we really do not know, where it will pass through. Every hour we get a different forecast.
Wind force:
4 - moderate breeze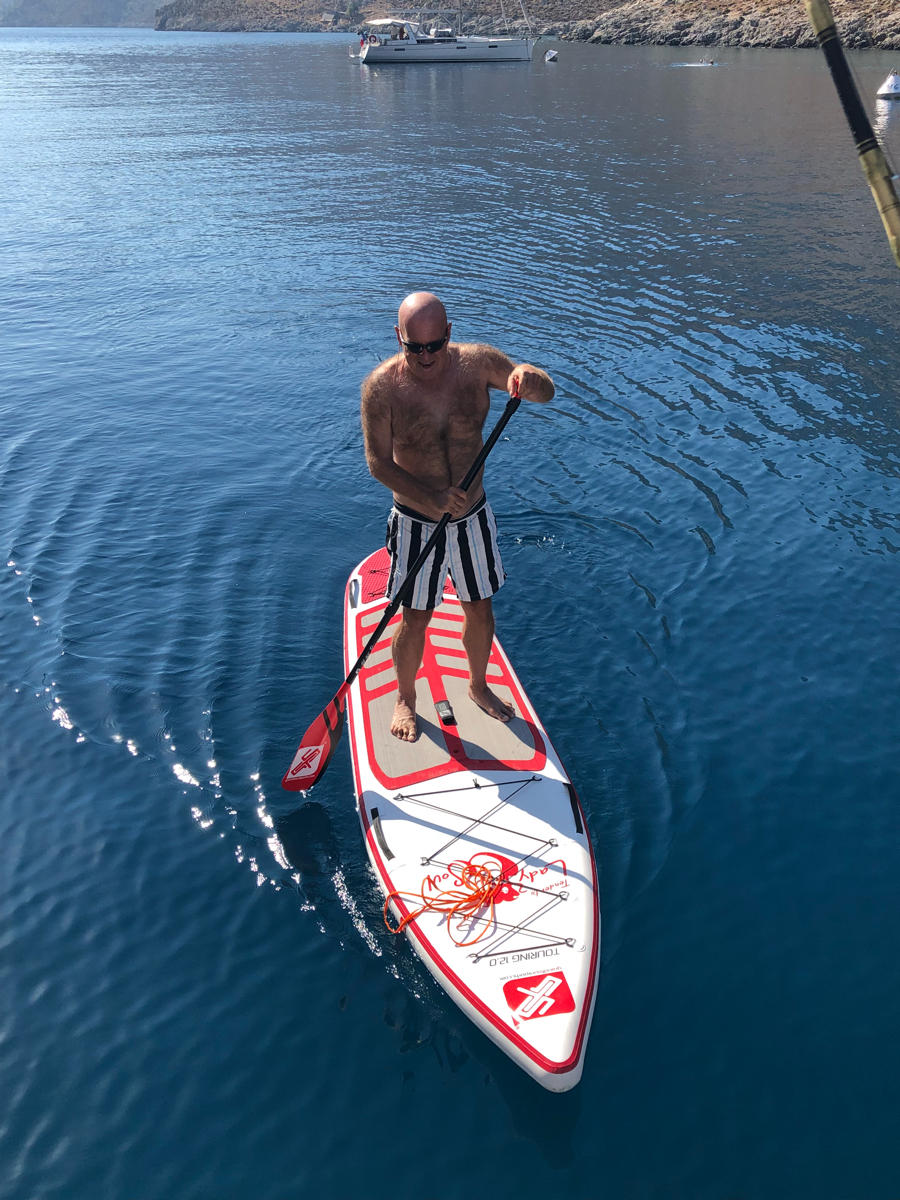 24.09.2018, 07:32 UTC
SUP Demonstration Today finally I had some time to do some StandUp-paddeling.

For all the disbelievers I included a picture :)

Tomorrow we will have to go back to Kos Marina as the forecasts dor the next days show 8-10 Beaufort from north on Wednesday and from Friday strong Southerlies.
Wind force:
3 - gentle breeze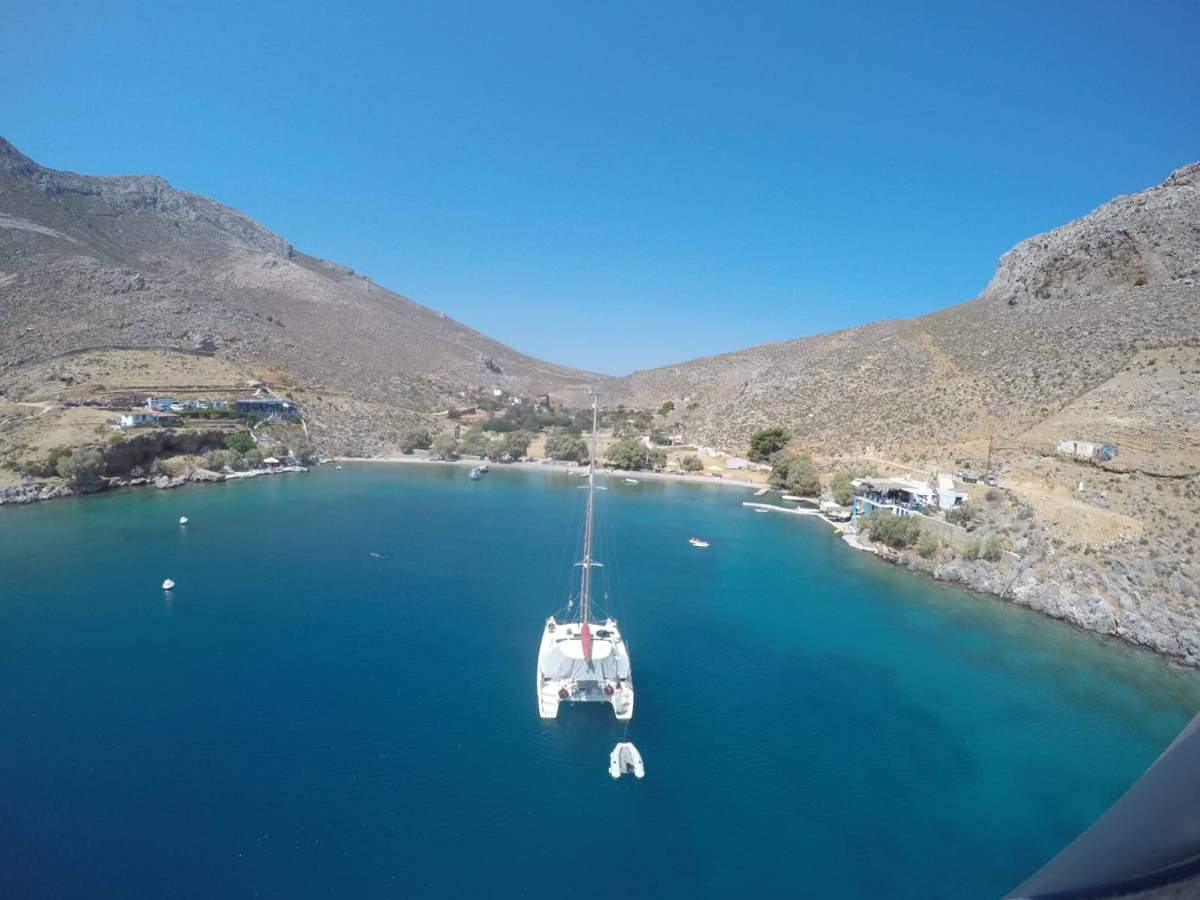 08.09.2018, 14:07 UTC
Autonomy - Green Energy Lady Soul is now moored for one week in my favorite bay with my favorite taverna. I don't have a generator and I didn't have to start the engines once to have either hot water or to get the batteries charged.

Batteries are still full thanks to my photovoltaic panels and hot water is available through my solar panel :)

I'll give it a try for another week!

Thanks to Fred from Opua for taking the picture while fixing something at the mast top of his Broadblue 385
Wind force:
3 - gentle breeze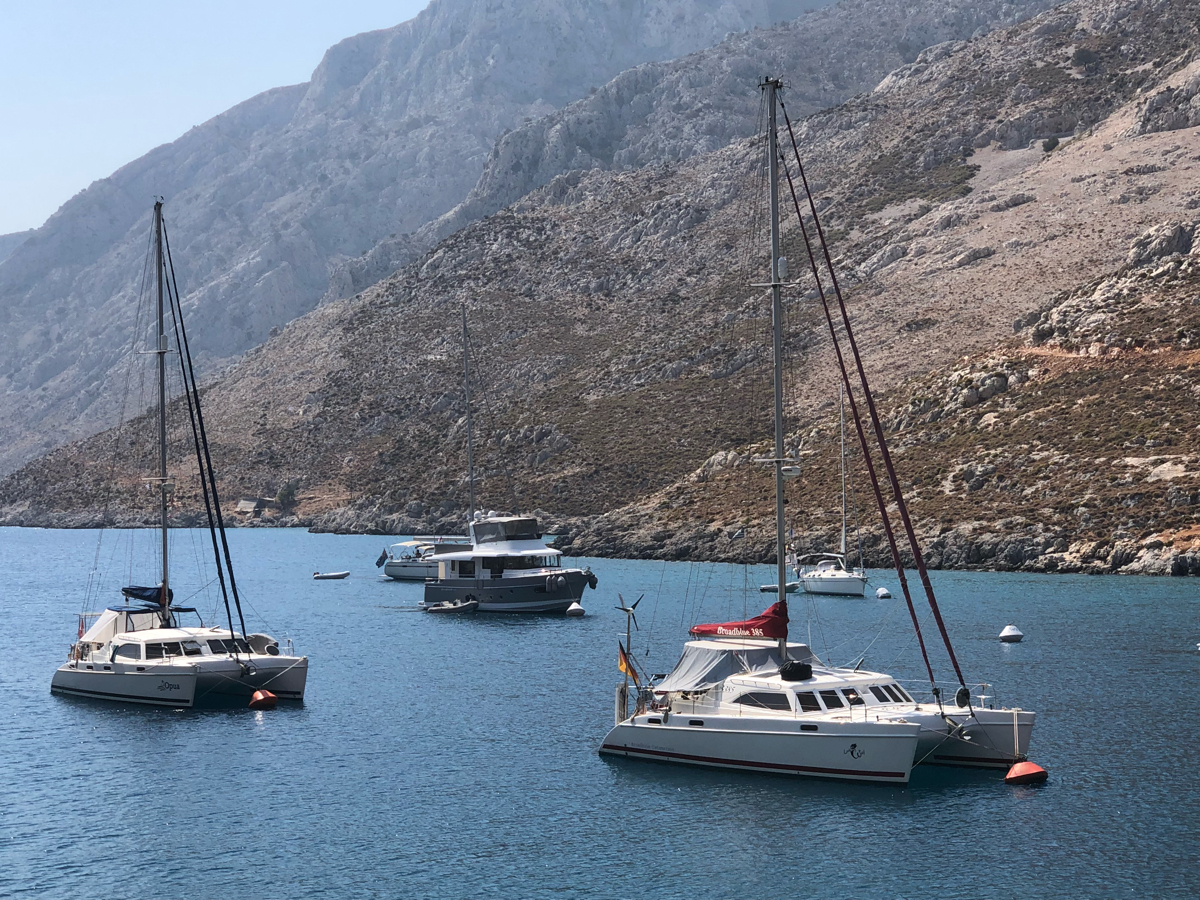 02.09.2018, 08:28 UTC
Twins Today in Palionissos two Broadblue 385 are meeting.

Opua and Lady Soul plus two other sailing yachts joined for an excellent dinner at Taverna Ilias.

The preferred dish was "Lady Souls catch of the day in lemon sauce".
Wind force:
3 - gentle breeze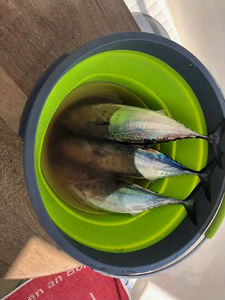 01.09.2018, 12:40 UTC
Catch of the day On my way today from Kos to Palionissos for the first time this season my fishing was successful.

I got 3 fish from the tuna family from 3 different locations.
Wind force:
3 - gentle breeze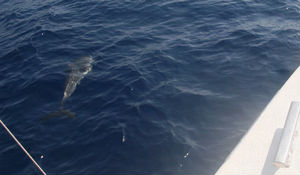 28.08.2018, 07:51 UTC
Dolphins On our way today from Astipalia to Nisyros we just had a long visit of some dolphins.

They were jumping around our bow for quite some time enjoying to play with Lady Soul.

This was the first time for this season.
Destination of the day:
Nisyros
Wind force:
3 - gentle breeze