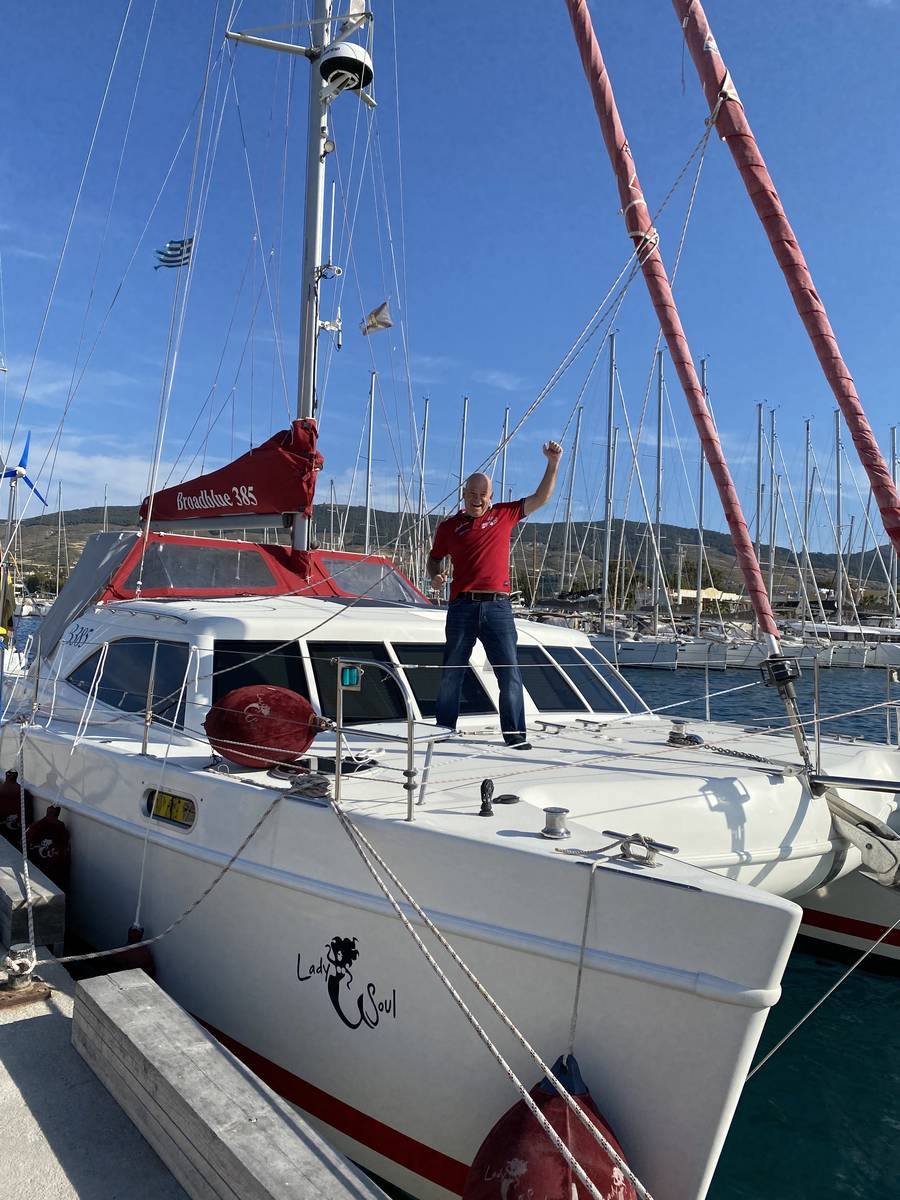 03.06.2020, 14:56 UTC
Finally back on Lady Soul As Covid-19 is not only restricting our daily lives, I experienced the impact on traveling over the past 2 days.

First it was incredible to see Munich airport so deserted. Only one food place was open and no waiting time at security.

The most amazing handling of this crisis was managed by the Greek authorities. After arrival at Athens airport there was a well organized Covid-19 test directly at the gate. Then a bus transfer to a designated hotel, where I had to stay for approximately 20h to wait for the results. In the meantime Aegean airlines rebooked my connecting flight automatically.

The hotel was for free including 3 daily meals all covered by the Greek state.

Now I will have to do a self quarantine for a total of 7 days.

No problem as I still have a lot of things to do on Lady Soul.
Wind force:
2 - light breeze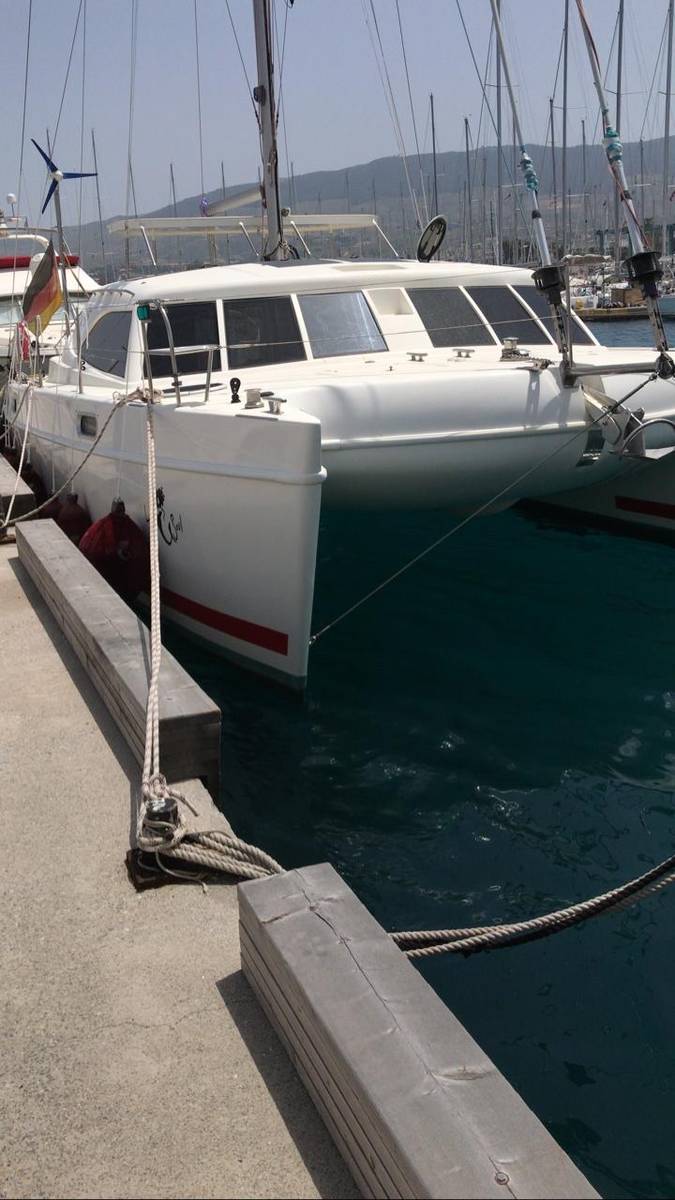 19.05.2020, 19:01 UTC
Season 2020 As we all had to suffer from the impact of Covid-19, the first step to start my 2020 season has been achieved today: Andi, Spiros and Babis launched Lady Soul successfully with some major upgrades and checks.

My flight is scheduled for June 2nd and hopefully Aegean will finally bring me back to Kos.

I am really excited to start a season, that might be different to all previous.

I wish everyone a healthy and promising year, with hopefully minimal drawbacks.

Hope to see plenty of you this year!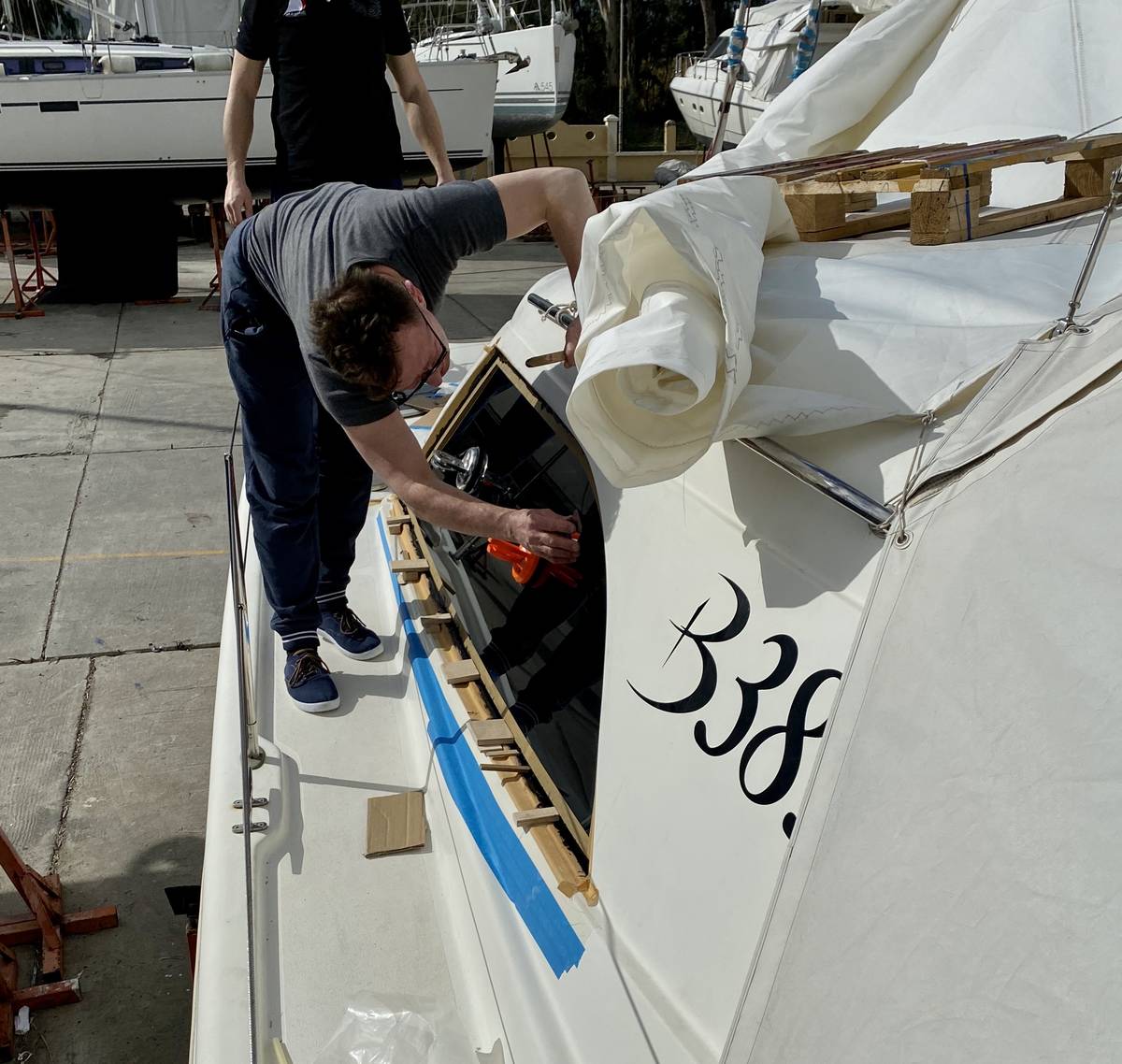 30.01.2020, 14:42 UTC
New Upgrades for 2020 being installed After the boot in Düsseldorf the first upgrades are being installed:

brand new frameless cockpit windows are the first challenge to replace the old aluminum framed ones. 2 specialists from Poland are doing a great job to give Lady Soul a new look.

The 2020 launch is scheduled for the 30th of March
Wind force:
4 - moderate breeze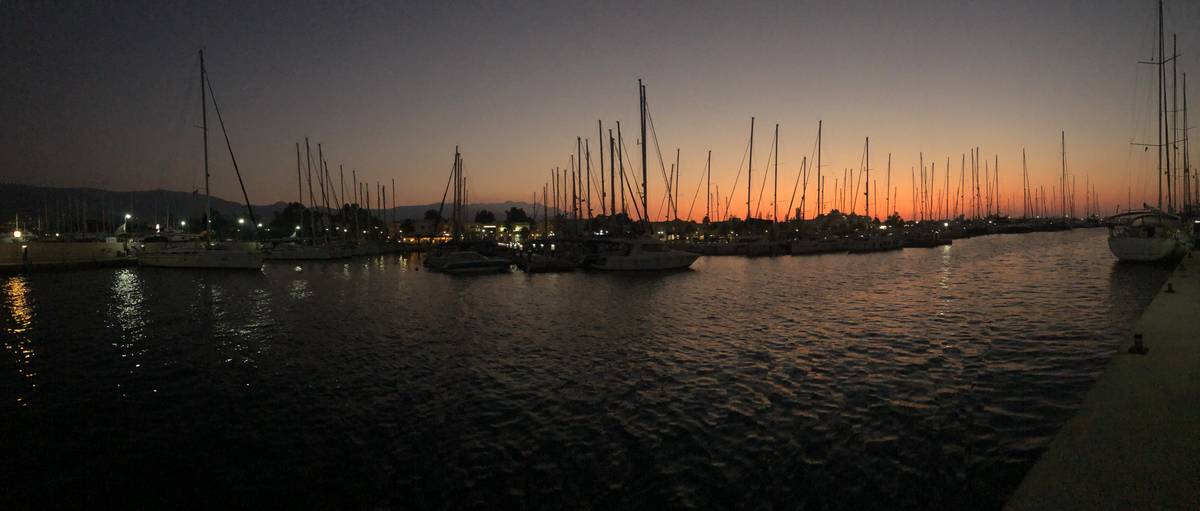 18.10.2019, 16:25 UTC
End of the season sail Spontaneously I decided to go sailing tomorrow. We still have temperatures around 26 degrees every day and lots of sunshine.

Let's see where my single handed trip will take me to.
Wind force:
2 - light breeze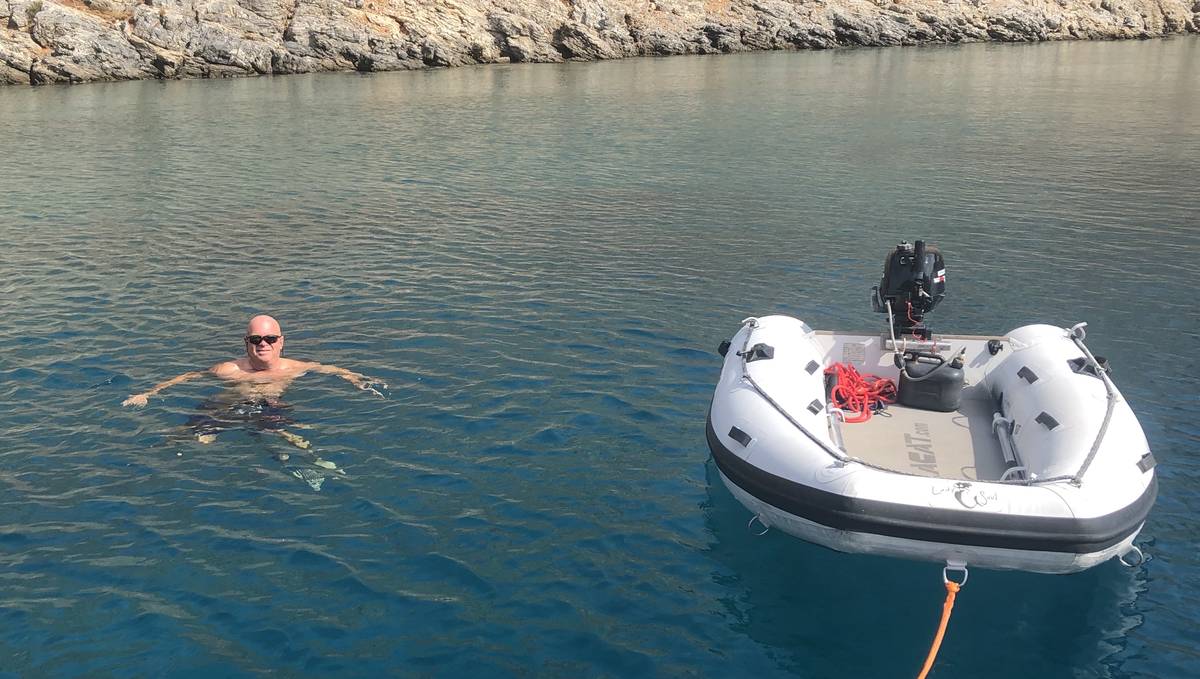 11.10.2019, 13:23 UTC
Water has still 25 degrees At Palionissos we're enjoying the tranquility of the end of the season.

The water is still warm with 25 degrees and at the moment we are the only yacht here. The best way to relax.
Wind force:
3 - gentle breeze

08.10.2019, 13:15 UTC
Greek Monsoon After the storm last week and some Sahara rain Lady Soul definetly needed a wash down.

Now it started raining like an Asian monsoon and we should get a nice clean boat after all.
Wind force:
1 - light air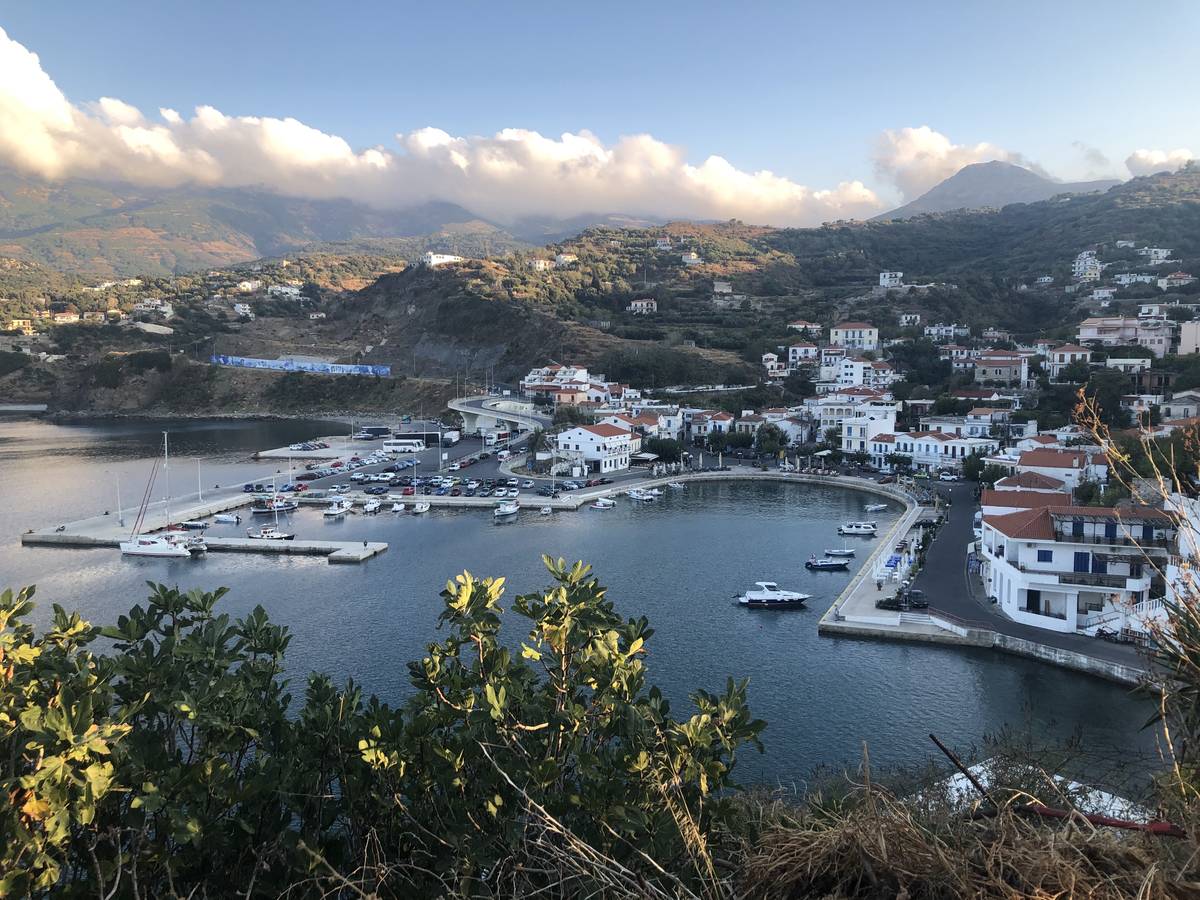 04.10.2019, 05:35 UTC
8 Beaufort in Ikaria On our "end of the season" sail we stopped in Evdilos, a harbour at the north side of Ikaria, where we are the only transiting yacht.

We choose the northern port as the weather forecast predicted strong southerlies up to gale force.

This lovely island is a bit out of sight by the majority of tourists as well of the yachties but it is a lot more original Greece than most of the more visited islands.

Now we use the storm to explore the island by car.
Wind force:
8 - fresh gale