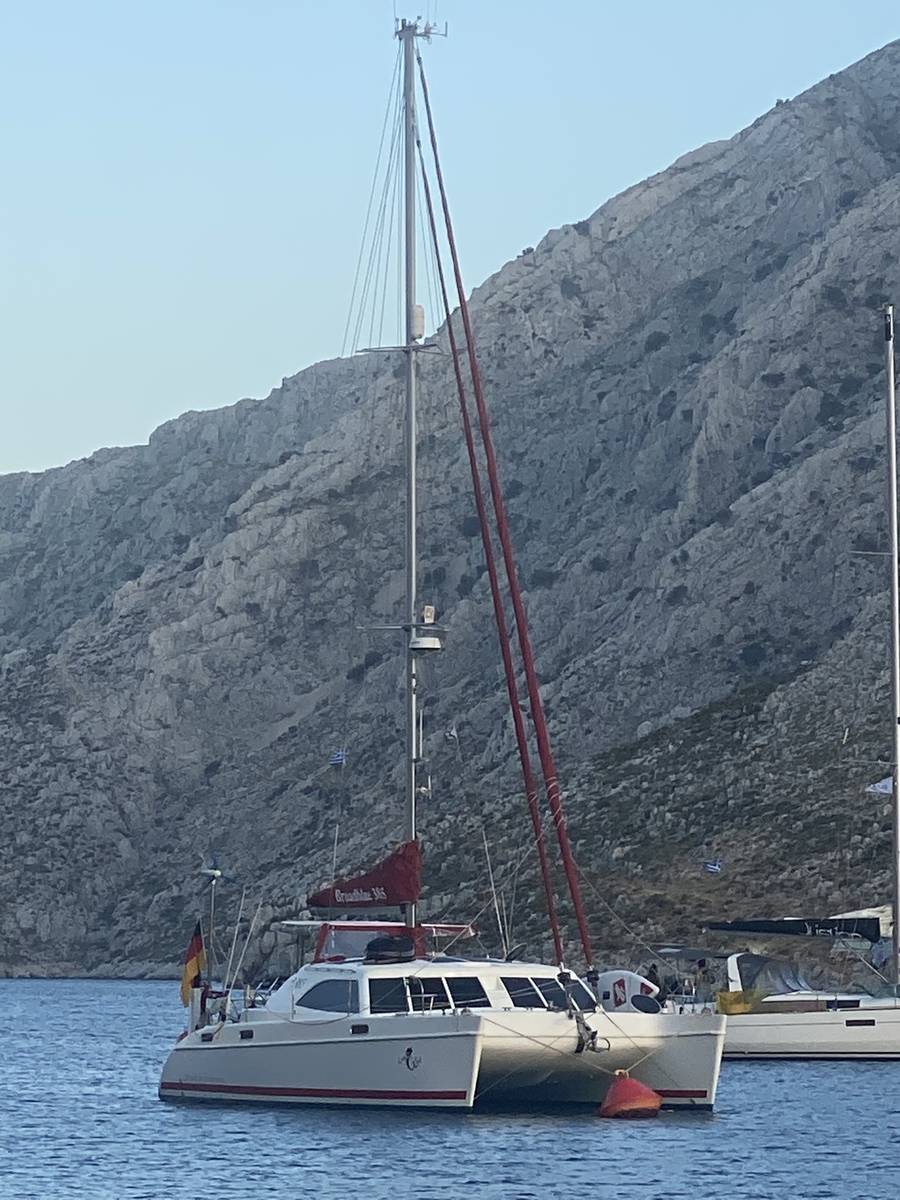 26.05.2021, 06:39 UTC
Season 2021 started After a strange winter I finally had the chance to start my first sailing trip this season.

Just in time Kalymnos lockdown has come to an end and I was allowed to start the journey with my favorite bay Palionissos.

I wish all of us a healthy summer 2021.
Location:
Kalymnos Palionissos
Wind force:
2 - light breeze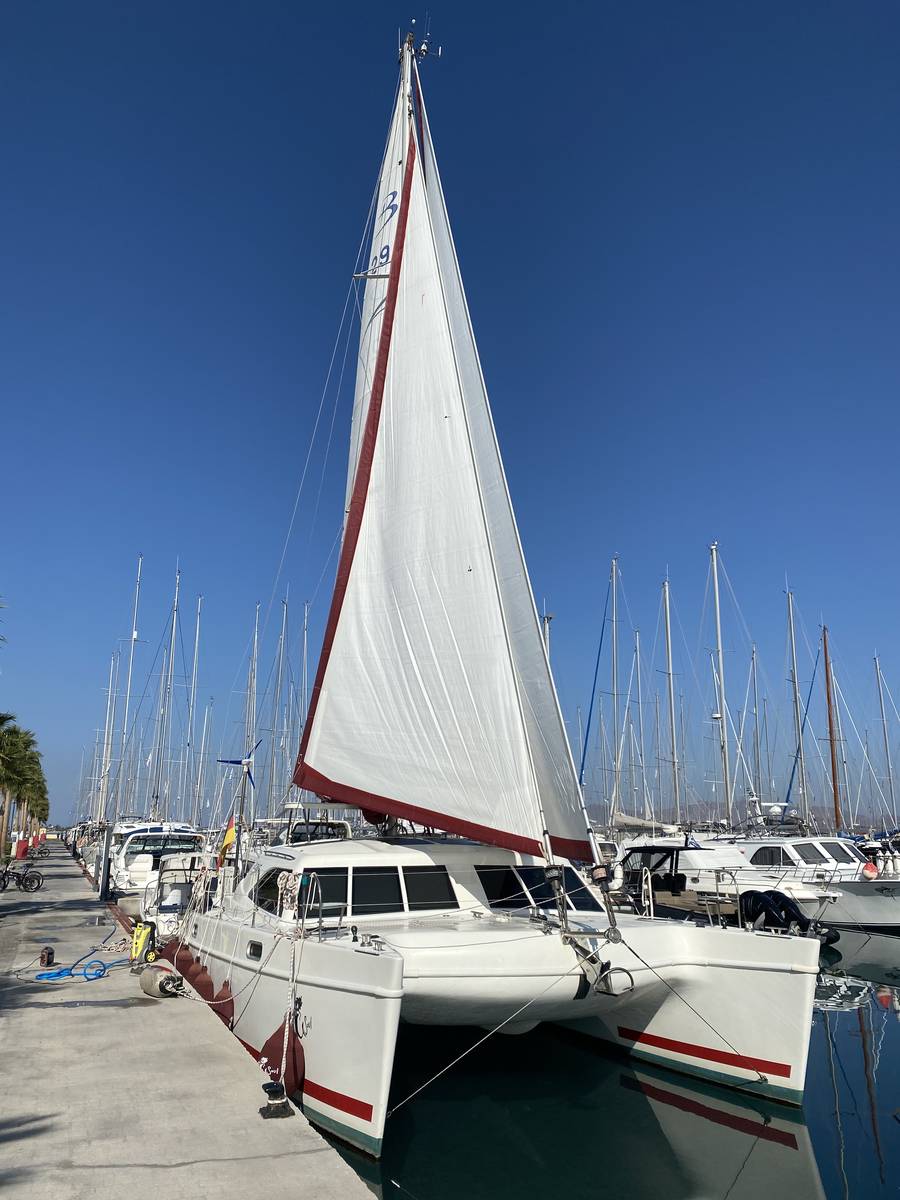 08.11.2020, 09:46 UTC
Season ended The year 2020 we will probably remember in different ways. Covid-19 was and still is changing all our opportunities and lifes.

But at least it looks like the world got rid of the most ridiculous idiot running a world leading nation (others hopefully will follow).

As a lockdown for all of Greece was implemented yesterday there will be no more chance to go out.

Therefore the preparations and upgrades for 2021 will start soon. As I am staying for the winter, there is lots of time for this.

All sails are washed down on a wonderful sunny and worm November day.

As the Greeks say "Καλό Χειμώνας".

Stay healthy and see you 2021.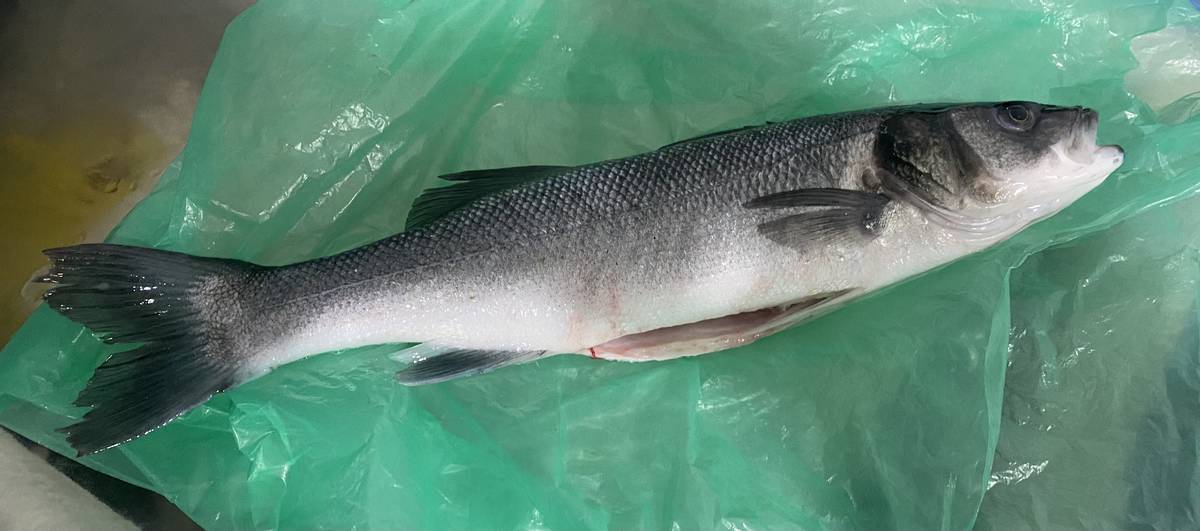 21.10.2020, 15:24 UTC
Catch of the Day Today it looked like there will be a thunderstorm soon. Dark skies and thunder from the far. So I decided to do some fishing out of the dinghi.

And I was lucky. It took me just 5 minutes until this nice sea bass got on the hook. Christos will prepare it nicely tonight even the 1kg will be a bit too much for the two of us.
Location:
Kalymnos Palionissos
Wind force:
4 - moderate breeze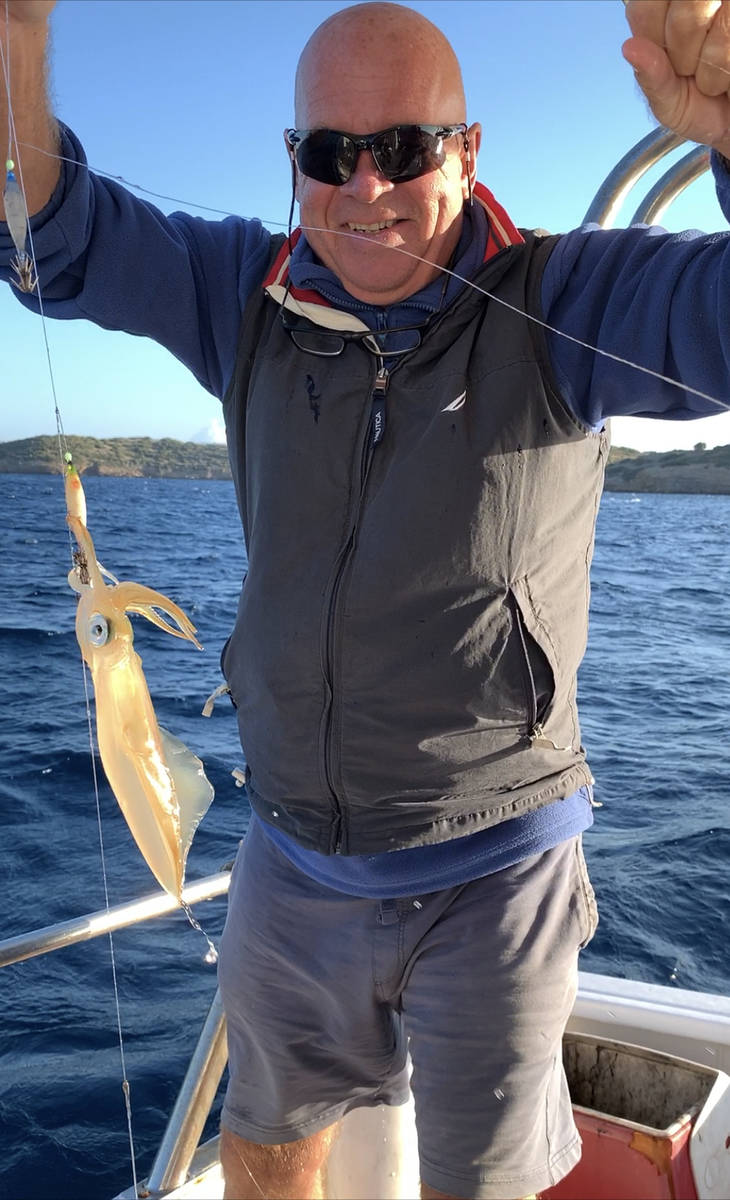 09.10.2020, 10:16 UTC
My first Calamari catch Today I used my stop at the beautiful island of Arki to go fishing with Nikolas, who has a great taverna at Arki and has a boat suitable for fishing.

We were not lucky catching any fish, but we caught some nice calamari.
Wind force:
4 - moderate breeze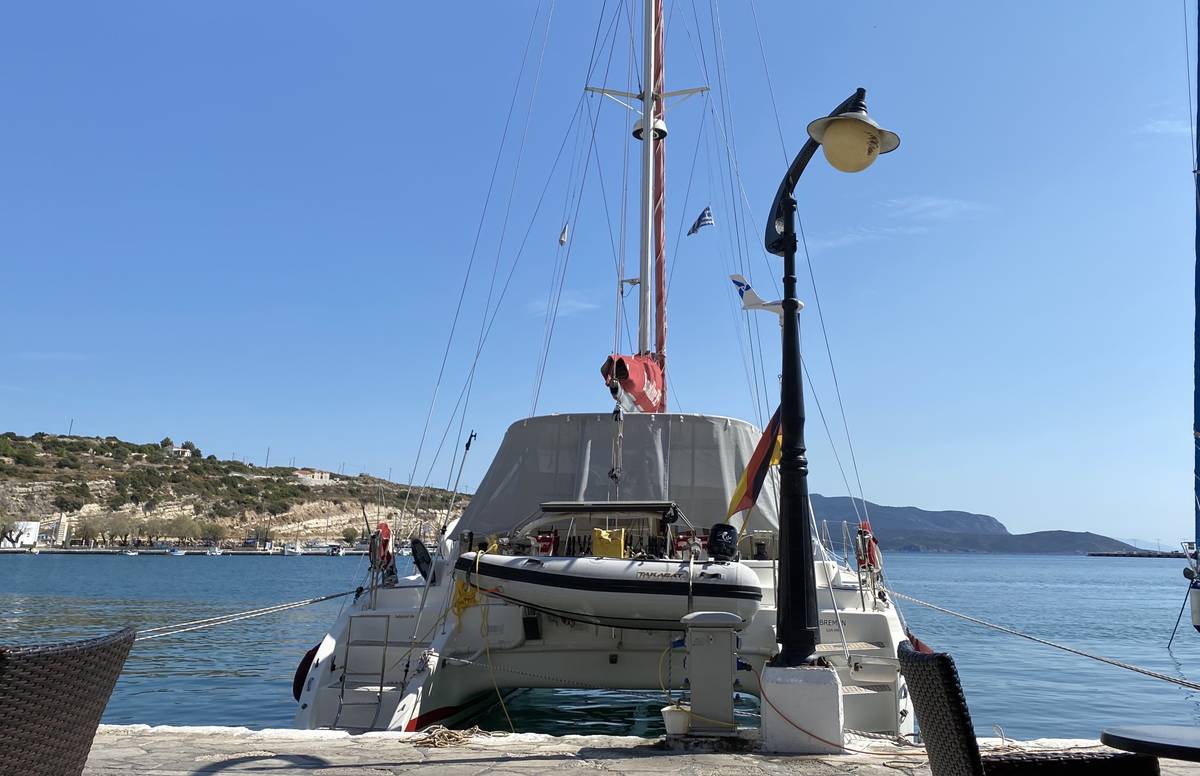 02.10.2020, 09:42 UTC
Always a great spot After some tough sailing up and down to Chios with always winds up to Force 6-7 from astern we are back in Samos.

Now we expect calm weather for the next week. Greek forecasters talk about another heat wave.

We will enjoy the tranquility of Samos as most tourists have left by now. So at least we will spend some money to support the locals.
Location:
Pythagorio Samos
Wind force:
1 - light air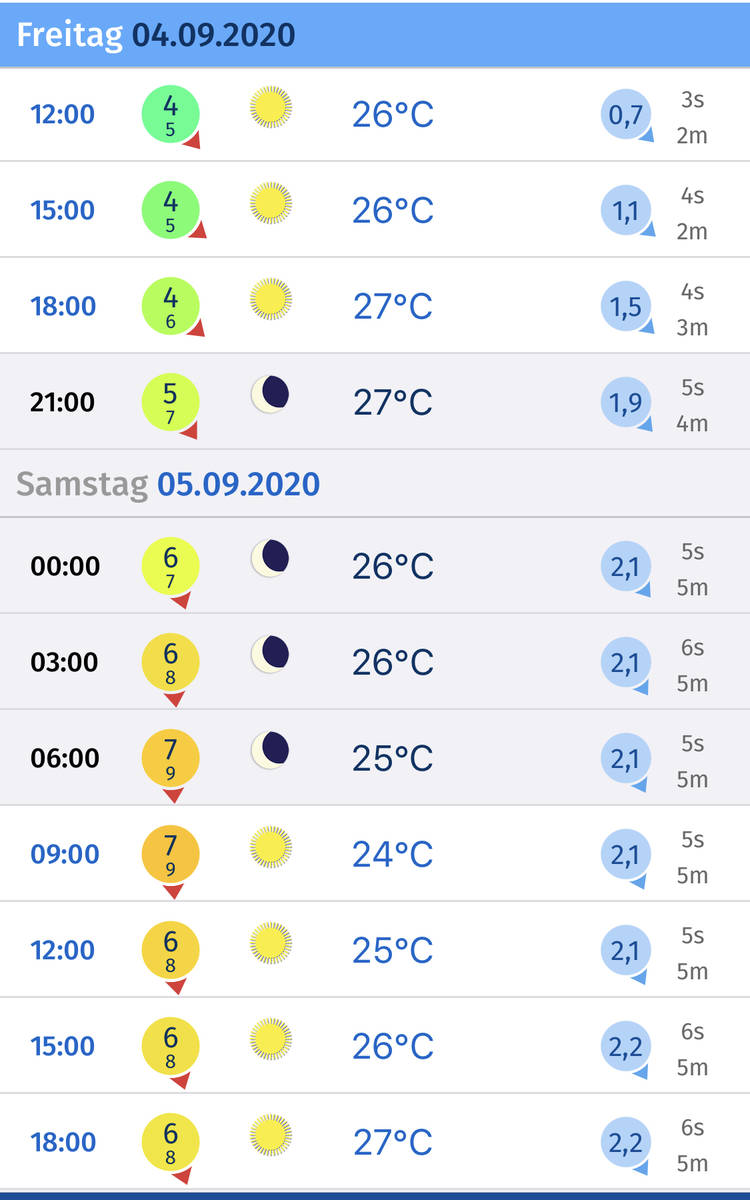 04.09.2020, 07:44 UTC
Challenging Forecast It already looks like the end of the season here in Kalymnos as Lady Soul is the only boat here in Palionissos at the moment.

The forecast for tonight and tomorrow shows winds gusting up to Force 9.

Therefore I already attached to a second mooring buoy to secure for the upcoming weather.

It is still summer here with temperatures around 30 degrees and a minimum of 25 at nights and the sea has inviting 27 degrees.
Wind force:
4 - moderate breeze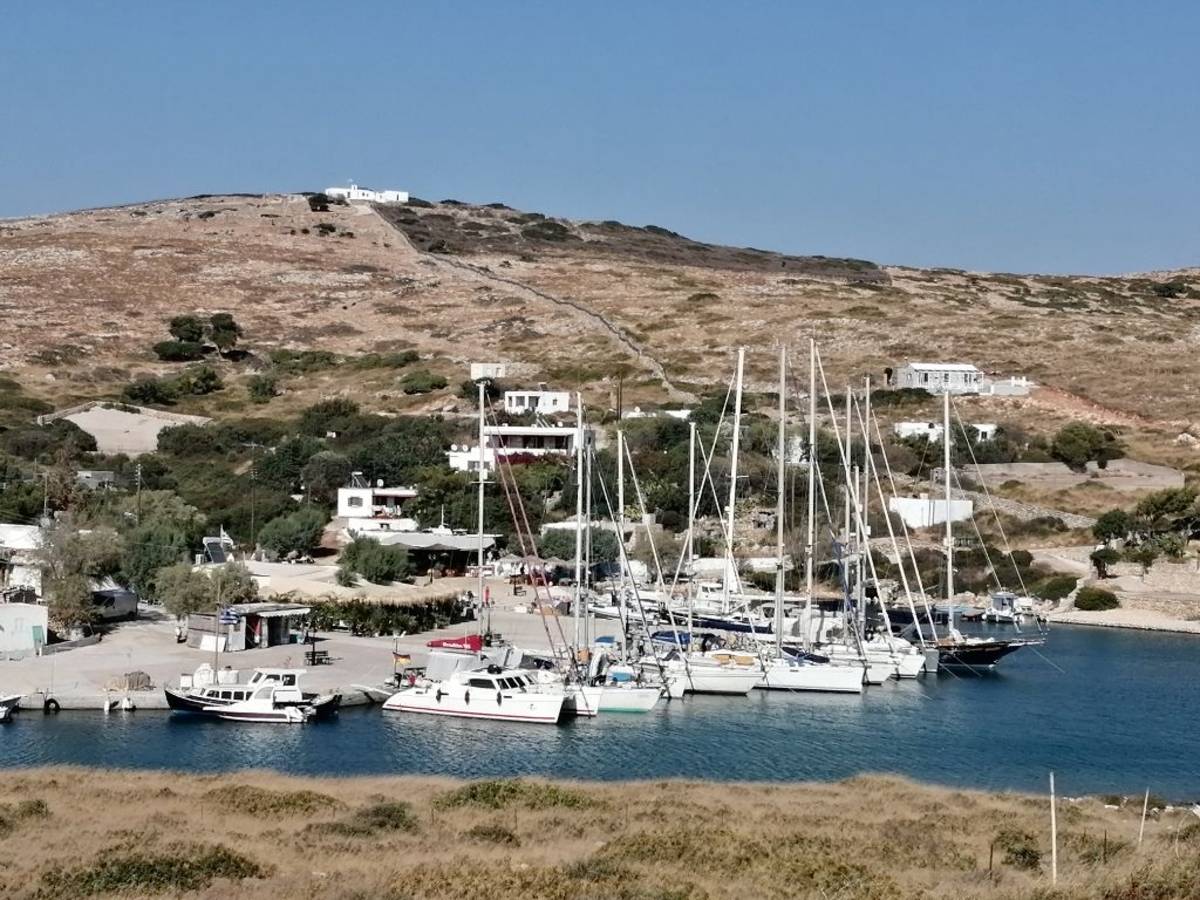 22.08.2020, 15:02 UTC
Arki in High Season Today we returned to Arki after two noisy nights in Pythagorion on Samos.

A great 3h downwind sail with force 5 to 7 got us into Porto Augusto on Arki.

We were lucky to get the last available spot as it got really busy by now.
Wind force:
4 - moderate breeze